Create a WordPress Store that Sells Real AI-Generated Products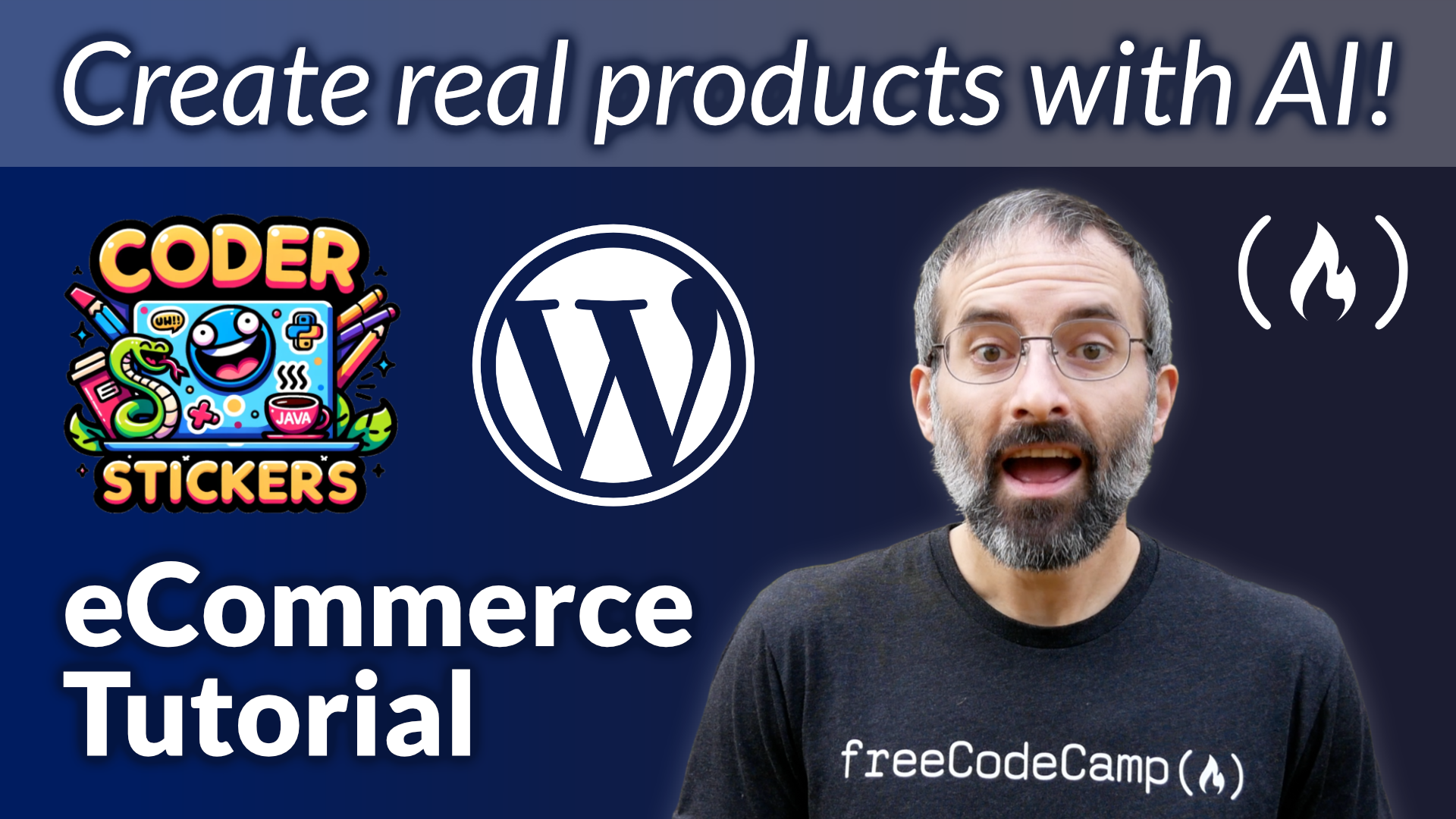 The combination of artificial intelligence (AI) and web development has revolutionized the way we create and manage online content.
I just created and released a course on the freeCodeCamp.org YouTube channel that will teach you how to use AI to help create an e-commerce store powered by WordPress. You will use AI for everything from creating content to creating actual products to sell.
Whether you're looking to create an e-commerce platform or simply trying to expand your web development skills, this course offers insights into leveraging WordPress alongside AI. I will demonstrate everything from the initial setup of hosting and domain to the customization of WordPress themes and pages.
In addition to teaching you how to quickly set up a WordPress store, I'll show you how to use AI to create sticker designs. You will learn how to add the stickers to your store as actual physical products that people can buy. And you don't even have to deal with shipping anything yourself.
Here are the sections covered in this course:
Introduction
Set up hosting and domain
Set up WordPress with AI
Set up email
Start customizing WordPress
Create logo with AI
Update WordPress pages and store
Create images for site using AI
Update home page
Customize menus
Customize blog posts
Use AI to create sticker designs
Add products to store
Change look of cart
Add payment processing and shipping
Test an order and set up billing method on Printful
Create your first order
Conclusion
By the end of this course, you'll not only have acquired the skills to create an AI-assisted WordPress e-commerce site but also the confidence to explore the limitless possibilities that AI and web development hold.
Watch the full course on the freeCodeCamp.org YouTube channel (1-hour watch).