New Portuguese freeCodeCamp Podcast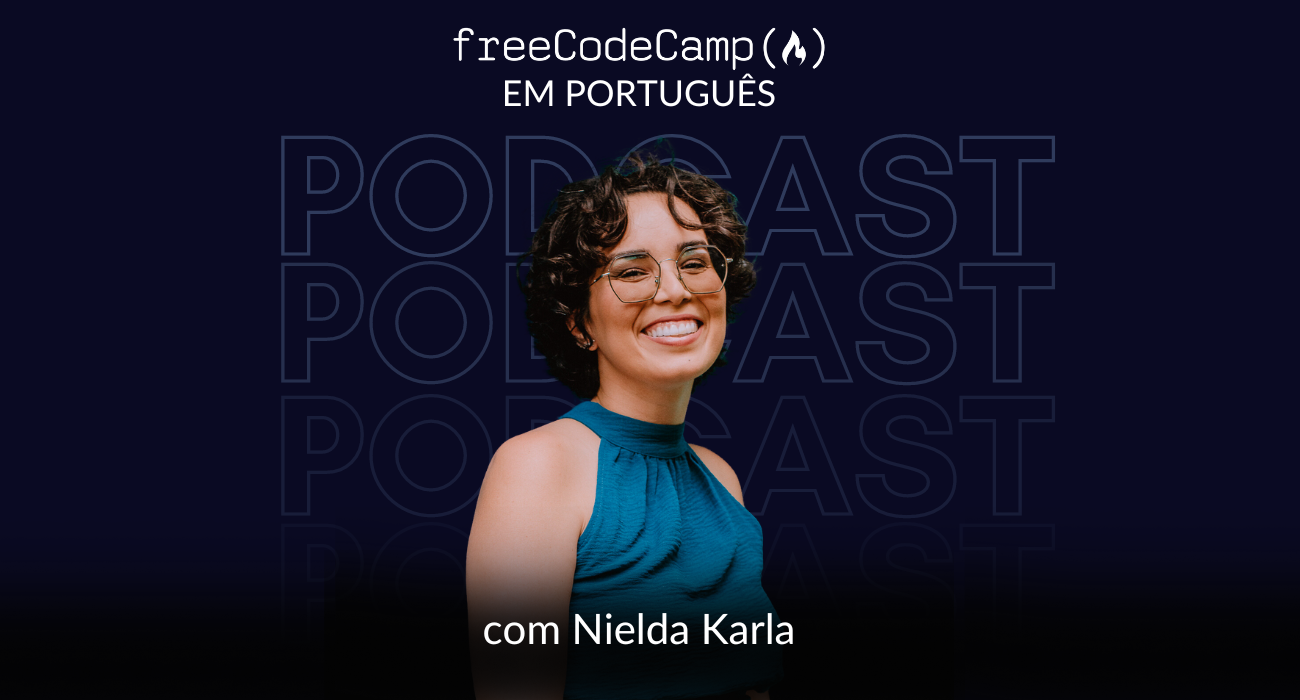 Hello everyone! My name is Nielda Karla and I'm thrilled to announce the launch of our new podcast: freeCodeCamp Podcast em Português.
On this podcast, you'll hear the stories of those making a difference in the Portuguese-speaking developer community – each with their own unique journey.
Our guests will share their experiences so you can learn, find inspiration, and apply this knowledge to your own lives in tech.
To kick things off in style, I want to present our debut episodes:
In the very first episode, you'll learn from Marcelo Pinheiro. He'll share insights from his 37-year journey in the tech industry, highlighting must-have skills for those just starting out.
We'll also explore his journey working for international companies, the process of moving to Canada more than 2 decades ago, and the ripple effect of OsProgramadores on many professionals' trajectories.
Going by Lorem Impsu online, Beatriz lays out a study guide for tech newbies in this episode. We also discussed how crucial it is to pay attention to your mental well-being and soft skills, which are so valued in corporate environments.
Silvia, the brain behind Elas Programam, shares her comeback story to the tech world after taking a decade off to be with her family.
We discuss the unique challenges women face in the tech sphere, the importance of supportive communities, and how platforms like LinkedIn can be game-changers in establishing one's digital presence.
You can listen to the episodes on your preferred platform, on the freeCodeCamp app available for Android and IOS, or directly through the article "freeCodeCamp Podcast em português" in your browser.
See You in the freeCodeCamp Podcast em Português
We hope these episodes provide you with a fresh perspective, inspiration, and a greater understanding of the tech world.‌‌
We invite you to join us and look forward to seeing you.
If you enjoy these episodes, please share the podcast with your friends. It will help us a lot.
We'd also appreciate it if you could leave us a 5-star review on the platform where you listen to this podcast. Your support is invaluable to freeCodeCamp and will help us continue to provide educational programming resources for free.
Happy coding!