The Top 15 Digital Marketing Experts To Follow in 2023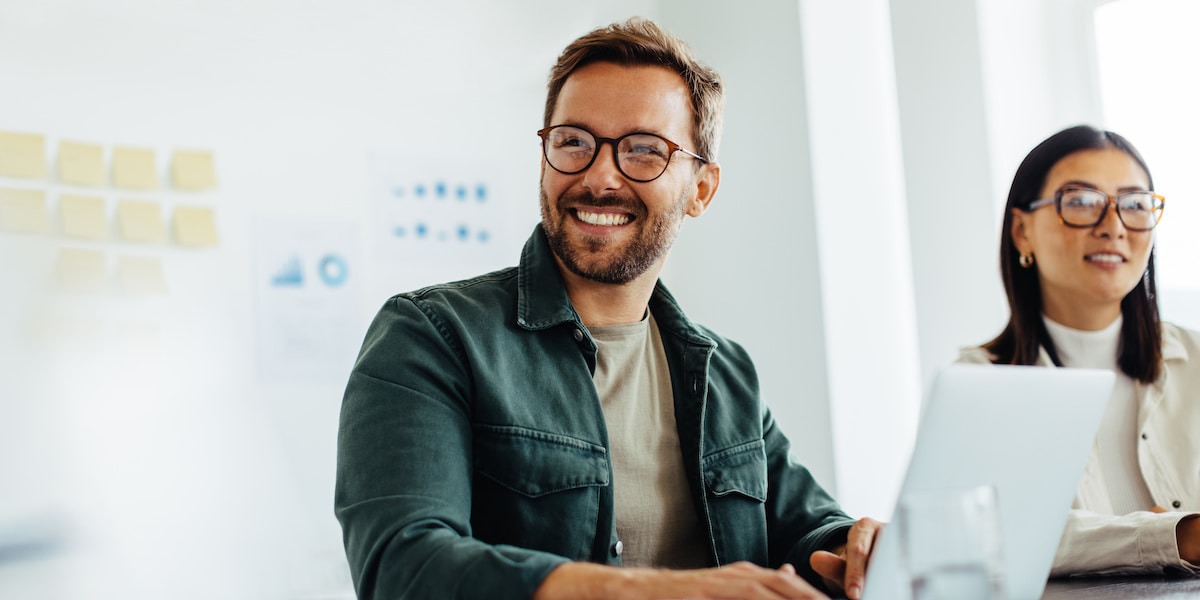 With the constant stream of the latest digital marketing tools, trends, and concepts, what's the best way to tell what's actually of value? The simple answer: see what the digital marketing experts say.
Influencers in digital marketing establish their reputation by identifying upcoming trends and sharing how to use them to drive success. By following them on their chosen platform, you get an expert opinion on the latest and best info, news, and tools from the world of digital marketing.
To help you choose which to follow, this guide lists the top 15 digital marketing experts and details why you should be following them:
Without further ado, let's explore our top 15 digital marketing experts to follow in 2023.
Top 15 digital marketing experts to follow
In this section, we explore a selection of the most prominent digital marketing experts, including a balanced mix of established industry leaders and promising up-and-comers. Here are your must-follow experts:
First up is Ann Handley, a Wall Street Journal best-selling author and leader in the field of content marketing. She is also the brains behind the content factory marketingprofs.com and co-founder of the New York-based marketing agency ClickZ.
Via her socials, Ann provides regular expert insights into how best to create compelling, relevant content that resonates with an audience, standing out not just for being informative but as emotive and entertaining—two things that many content strategies often overlook.
A writer at heart, Ann Handley's approaches have reshaped the way digital marketing experts perceive the whole concept of content, placing quality firmly ahead of quantity. Follow Ann to learn the secrets of crafting copy and other media that will captivate an audience and level up your storytelling and content strategy.
For more:
Neil Patel is a prolific digital marketing veteran and thought leader. He is also the driving force behind digital marketing consultancy neilpatel.com. Across his various social media channels, Neil offers expert insights into different areas of digital marketing, including SEO, content, and digital marketing analytics.
As a prolific poster, his expertise as an influencer lies in his ability to simplify what can be quite complex concepts, an invaluable offering for newcomers who decide to keep up with his latest posts.
For expert guidance from a New York Times bestselling digital mentor with over 20 years in the industry, follow him now!
For more:
Based in Houston, Texas, Amit Anthony Khera is a successful digital marketing expert and founder of OAK Digital, an award-winning digital agency. OAK gained significant recognition in the digital marketing industry and was nominated for numerous awards at the 2021 International Performance Marketing Awards.
The agency's success led to its acquisition later that year by Gen3, the largest affiliate agency in the world. Following the acquisition, Amit assumed the role of Executive Vice President of Marketing at Gen3, where he now oversees the company's marketing activities.
Amit's career has seen him working for various brands across various industries. This includes working with companies ranging from Google to Ralph Lauren. This broad expertise, combined with his background in developing expansion strategies in very different industries, ideally positions Amit as a rising influencer in the field of digital marketing.
For more:
Purna Virji is a globally renowned content strategist. She initially came to prominence due to her expertise in pay-per-click advertising. As a highly acclaimed international keynote speaker, she's also earned top ratings for her presentations and has gained recognition in publications including The Drum, Marketing Land, and Moz, to name a few.
Purna's accolades also speak to her industry influence: she's been celebrated as an Adweek Young Influential, as the Search Personality of the Year at the US Search Awards, and acclaimed as the world's most influential PPC Expert by PPC Hero—undoubtedly a great (if not perhaps slightly hyperbolic!) honor. Most recently, she has also been recognized as an Honored Listee in the Marquis Who's Who 2023 list.
Currently, Purna serves as Principal Consultant, Content Solutions at the business networking site LinkedIn, and she previously worked at Microsoft.
For more:
Rand Fishkin is the great marketing mind behind the digital marketing data insights platform Sparktoro and former CEO of the world-renowned SEO brand Moz. Unsurprisingly, these achievements have secured Rand's position as a highly influential content marketer and a frequent keynote speaker on marketing and entrepreneurship.
Via his X/Twitter handle, he shares timely insights on the latest SEO strategies, helping businesses to navigate the complex and ever-changing landscape of search engine optimization.
His expertise, honed through years of industry experience, will help you harness the power of SEO so that you can boost your online presence and keep up with the latest changes in this aspect of digital marketing.
For more:
Veronica Wood Querales is a B2B marketing and communications consultant, copywriter, and marketing mentor based in the United Kingdom. She is the founder of Into The Woods Marketing, an all-in-one consultancy located in Nottingham.
Veronica is not only a prominent figure in the field of marketing and communications but also a qualified mentor, two traits that ideally place her as a digital marketing expert to watch. 
Veronica actively shares her expertise and insights with the wider industry by speaking at industry events and appearing on podcasts, including the popular Girls in Marketing podcast. The podcast is a must-listen for anyone seeking inspiring women in the field. And Veronica fits the bill! An expert in marketing, copywriting, and PR, she has worked with brands in tech, property, healthcare, and e-commerce, to name a few.
For more:
A well-established social media influencer, Kim Garst started her career at the dawn of the social media age and quickly became a renowned digital marketer. She has even been honored as one of Forbes' top 20 influential women in marketing.
An established speaker, author, and consultant for top companies like IBM, Kim has made a career of turning social media into a sales channel and using it to cultivate unrivaled brand engagement for her clients.
Never one to rest on her laurels, as artificial intelligence (AI) disrupts the marketing landscape, Kim is fast emerging as an expert in this field too, offering tips on everything from how to shape the perfect prompt for ChatGPT to reviewing AI-powered video editing software.
For more:
Gary Vaynerchuk, better known as GaryVee, is a kind of a household name in digital marketing circles. Jumping on the bandwagon in the late 90s, he has since built a solid career as a prolific entrepreneur, author, and straight-talking speaker. He is considered a leading authority on digital marketing tactics, branding, and business development.
Gary's success largely revolves around his digital agency, VaynerMedia, and his early recognition of the importance of social media for brand growth. His no-nonsense New Yorker approach and high energy levels—not to mention his forward-thinking strategies, of course—have transformed how businesses approach social media marketing.
For more:
Shannon Walker is an award-winning communications professional with a passion for digital brand advocacy and social storytelling. She leverages both of these to create impactful brand-building campaigns for her clients via her agency, Social Disruption.
Previously named as one of PR Week's 30 under 30, Shannon's commitment to making a positive impact through her profession is clear from her work. She creates purposeful, culturally rich, and 'people first' digital storytelling strategies that are designed to resonate with a new wave of conscious consumers who want authenticity and purpose in the brands they engage with.
This innovative approach is disrupting traditional PR practices, and Shannon's extensive experience and dedication to brand awareness, influencer engagement, and community-building projects all make her a must-follow digital marketing expert in 2023.
For more:
As CEO of the B2B marketing agency Zen Media, Shama Hyder has forged a strong presence in the industry. She was once listed as one of Forbes's top 30 under 30 and is ranked as a 'Top Voice' in marketing and social media on LinkedIn.
Shama shares daily insights and strategies on her Instagram reels, and she is known for her willingness to challenge accepted wisdom. This bold approach has earned her a prominent spot among the top digital marketing experts on the platform.
A highly sought-after speaker, author, and entrepreneur through Zen Media, Shama specializes in helping businesses take their digital marketing up a notch. Her expertise spans various facets of the field, from social media to content development and branding.
For more:
British-born Steven Bartlett is the dynamic co-founder and former CEO of Social Chain, which was once Europe's fastest-growing digital marketing agency. Today, he continues to reshape how businesses approach social media and influencer advertising through his various social channels, making him a digital marketing guru for many budding entrepreneurs.
Steven's journey from a bedroom startup to a global marketing powerhouse is nothing short of an inspiration. As a thought leader in a world full of digital marketing experts, he often shares his insights through engaging podcasts and books.
His charismatic, relatable style (not to mention his British accent!) helps him make complex marketing concepts much more accessible to a broader audience.
For more:
Natalie Gullatt, a digital marketing expert based in Atlanta, brings a wealth of experience to the table. With a background in Customer Marketing and Advocacy at HubSpot and her current leadership role in Customer Lifecycle and Growth Marketing at the marketing analytics platform Perceptyx, she's a bit of a hot thing in the field. Notably, in 2023, Natalie earned recognition as a CustomerX Impact Award finalist in the Market Trailblazer category.
Perhaps Natalie's most significant achievement, though, lies in her role as Founder and President of the Black Marketers Association of America (BMAA). The BMAA is a pioneering organization dedicated to the empowerment and recognition of Black and African-American marketing professionals. Under Natalie's visionary leadership, the BMAA has become the first official platform to connect, celebrate, and uplift Black marketing experts across the US.
For more:
Jay Baer is another well-established and highly respected digital marketing expert and writer. He is known for his expertise in content marketing and customer experience. Founder of digital marketing consultancy Convince & Convert, Jay is also a New York Times best-selling author.
His work provides insights into customer service, content marketing, and social media strategy, which he delivers primarily through his YouTube channel.
A prolific speaker, Jay's books, including "Youtility: Why Smart Marketing is About Help, Not Hype" and "Hug Your Haters: How to Embrace Complaints and Keep Your Customers," have gained widespread acclaim in the marketing community. His approach emphasizes the importance of delivering value to customers through quality content and excellent customer service, ultimately resulting in greater brand loyalty.
For more:
Karina Scott is a prominent figure in the field of social media marketing, mentorship, and influencer marketing in the UK. Based in England, she runs a brand and marketing training consultancy called Girl About Social. Like our earlier entry Veronica Wood Querales, Karina's expertise and consultancy have gained recognition and have been featured on the Girls in Marketing podcast.
Throughout her career, Karina has collaborated with some pretty eclectic clients, ranging from brands to universities and even local councils. All this has given her unique insights into the latest digital marketing strategies and tips for various industries and entities.
Her strong online presence has honed her skills in effectively engaging with varied target audiences. As well as sharing her expertise on social media, Karina regularly delivers masterclasses and marketing workshops.
For more:
A SaaS digital marketing expert based in Israel, Tomer is the co-founder of Poptin, a leading website lead capture platform. This is far from his first startup, though—in the past decade Tomer has helped found numerous digital marketing organizations including Prospero, Premio, Klutch, and ECPM Digital Marketing. This alone makes Tomer a must-follow influencer for any budding digital entrepreneur!
Tomer is known for advocating a variety of different digital marketing tactics, including A/B testing, SEO, and PPC campaigns. He shares his insights and knowledge through various platforms and has been featured in global marketing blogs such as the Huffington Post, Semrush, Ahrefs, and Shopify. Additionally, he can be found on TheTopPodcast.
For more:
Why follow influencers?
We've been through our list, but why should you follow digital marketing influencers in the first place? The benefits are numerous.
1. Fresh insights
As the vanguards of innovation, influencers are often the first to explore new trends and technologies publicly. By following them, you'll learn about the latest tools and ideas, experiencing these in real time as information changes and evolves.
2. Proven strategies
Success leaves a trail, and digital marketing experts have walked it. They encounter unique challenges, embrace change, and emerge victorious. By following these experts, you'll pick up tried-and-tested methods that are proven to get results.
Furthermore, by learning from influencer successes, you can replicate them yourself, avoiding any pitfalls they encountered on your journey. And let's face it, why wouldn't you accelerate your learning curve if you had the chance to do so?
3. Networking opportunities
Following influencers on social media can open doors to many valuable networking opportunities that you might not otherwise come across.
Engaging with influencer content and participating in discussions will give you a chance to connect with other professionals in your area, and if you're lucky, possibly even the influencers themselves. Remember that no connection is a wasted one. Building relationships with experts and peers can lead to collaborations or partnerships in unexpected ways. Keep an open mind!
4. They are a source of inspiration
In digital marketing, the pressure is always on to be creative, innovate, and develop exciting new approaches. That can be hard to keep up with. In this respect, influencers aren't just experts; they're trendsetters. If you're having a down day or a bit of a creative dip (it happens to the best of us), following them can be a real source of inspiration.
Indeed, their success stories can ignite your own. Even if it's just having your attention drawn to a novel way of solving a common problem, you never know what solutions you might come up with.
5. Keep ahead of your competitors
At its best, digital marketing is highly collaborative, but we don't need to tell you it can also be fiercely competitive! Staying ahead of your rivals is a must-have, not a nice-to-have.
Following influencers can give you that critical edge. Keeping an eye open for the latest tactics can help you adapt fast and set yourself apart in your target market.
Regardless of your specific domain, being one step ahead in digital marketing is the difference between mediocrity and success… ask our list of digital marketing experts!
Final thoughts
In this article, we've introduced 15 digital marketing experts to follow in 2023. As you engage with these influencers, be sure to check their updates and interact with them or their followers online.
It's important to keep an open mind about what you can learn from them and how their insights might help you advance your career. 
To begin your digital marketing journey, try out this free, 5-day short course or speak directly with a program advisor.
For further reading, check out the following articles, which dive deeper into the strategies and trends shaping the digital marketing industry today: